Leading Ship Chandler in the Middle East
15+ Long Years Of Offshore Excellence With Quality At It's Best!
The year 2006 marked the humble beginnings of the Remote Site Middle East family. Its been a long journey by a team of focused individuals and today RSME not only operates in the Middle East region but also provides its services across the Asian and African regions.
With Ship Chandelling being its core line of business, RSME has established itself as one of the leading Offshore Service Provider in the Middle East and handles a diverse portfolio of products and services for its esteemed clients.
We are the industry heads and provide the most reliable and trendy solution you are looking for.
Ship Chandelling & Marine Services
30+ years of experience in providing offshore supplies & services to all types of vessels and offshore locations.
Offshore & Onshore Catering Services
We provide a full range of catering services of the highest international standards to match our client requirements.
Offshore Manpower Services
Providing skilled and unskilled staffing solutions for all offshore business which include the Oil & Gas industry, commercial vessels, accommodation barges, etc.
A Dedicated Team That Provides 24x7 Support To Our Clients To Ensure Smooth Operations At All Times.
Integrated HSEQ Management
Our commitment towards HSEQ (Health, Safety, Environment & Quality) anchors on a set of Policies,  Procedures and Process that supports the conduct of Safe Business Operations.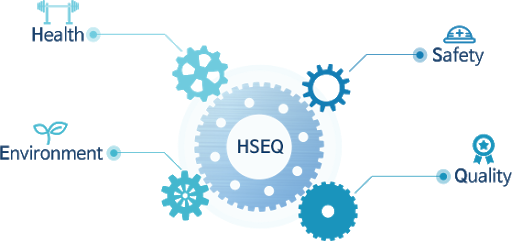 Do you need assistance with your Offshore requirements?